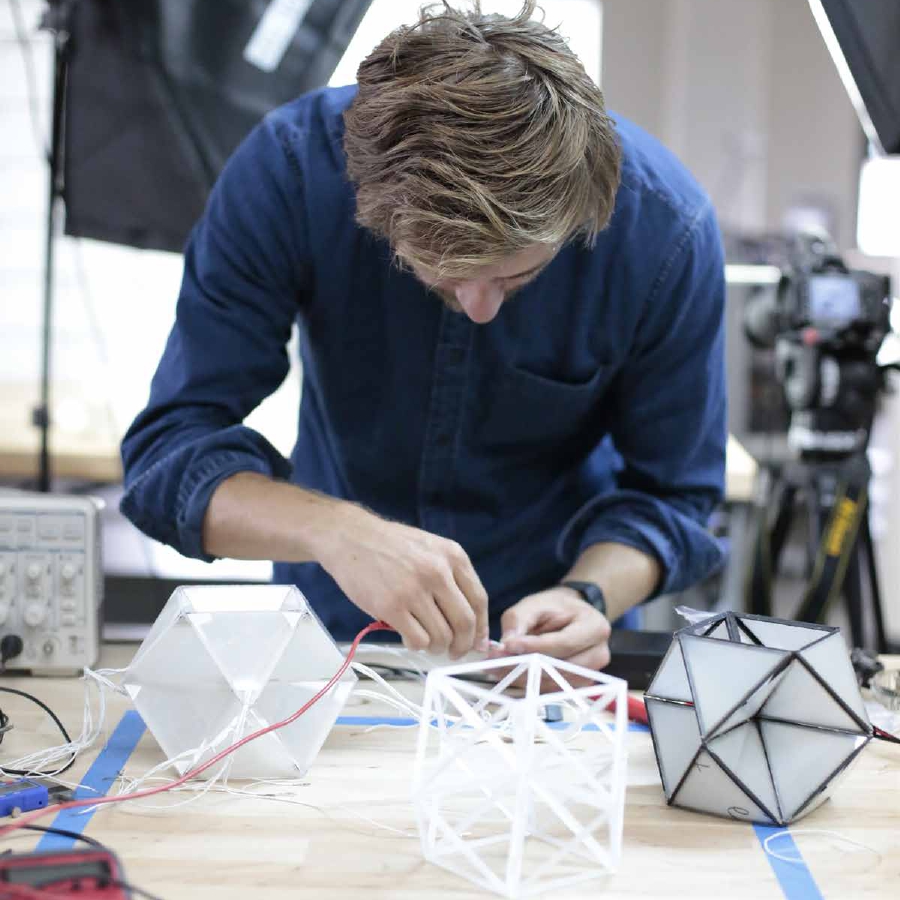 Jonah Marrs has a background in History, Architecture and Electronics. He is interested in the intersection between Media Archaeology and avant-garde creative practices and hopes to develop new ways to introduce students of design to electronics and computer science.
Jonah has worked as an intern architect in Berlin, an electro-mechanical prototyper at the Brooklyn Navy Yard, a guest digital archival researcher at Montreal's Canadian Center for Architecture, and an Artist in Residence at Autodesk's Pier 9 in San Francisco. He now works at L'Université de Paris-Sud as a Research Engineer developing hands-on electronics workshops and kits for students of the Fab Academy.
Jonah has been invited to present his research at Oxford University's Internet Institute, Harvard's Department of Visual and Environmental Studies, Universität der Künste Berlin, the University of Southern California's Art History Department, and the Architecture Schools of Carnegie Mellon, McGill University and MIT (for the 2017 Schlossman Fellow presentation).
c.v. (fr)